I just spent a week in Canada, on Vancouver Island looking for waves and sleeping in the bush.
My second last day there we were invited to a party by some hippy girls working at the local organic shop, the next night we went to check it out. After going in and saying hi Danny and I proceeded down stairs to sit by the fire. There were two guys sitting on logs around a small fire burning chunks of cedar. They looked like what you would expect a real man to look like from this part of the world they were both pushing 6'3 with broad shoulders, and about a month of growth sporting perfectly formed facial hair, they had flannos on and arms the size of my legs. As we approacehed the fire and sat down one of them says to the other in a casual passing tone, with the thickest Canadian accent you can imagine "oh yeah when I was up north I finally got to harpoon a Beluga whale." The other man was like "oh yeah thats cool" and that was the end of that. He harpooned it by hand I might add. As they continued to talk about Eskimos throwing rocks at them because they were the only white person working up north, and bouldering, and a whole host of other subjects I had never heard referenced before in my life both Danny and myself felt like we should have stayed up stairs with the rest of the women. These were real men. After sitting there listening ever so intently to them talk for sometime we decided to leave and go to bed. We walked out front to the truck, got our sleeping bags and walked 50 meters down the road to a half built two story house, climbed some sketchy stairs in the dark and went to sleep to the intoxicating smell of fresh cut pine. It was the night I enjoyed most whilst in Canada.
Canada is one of the most amazing places I have been. I have not photoshopped one of these photos, I do not think I did it justice with these photos, but just picture what you see times about 100 and it was just surreal.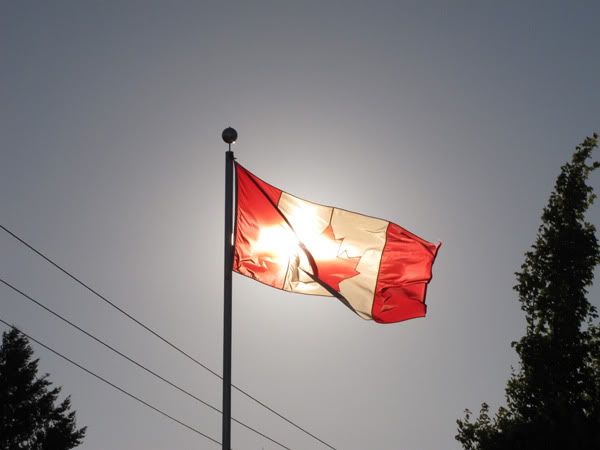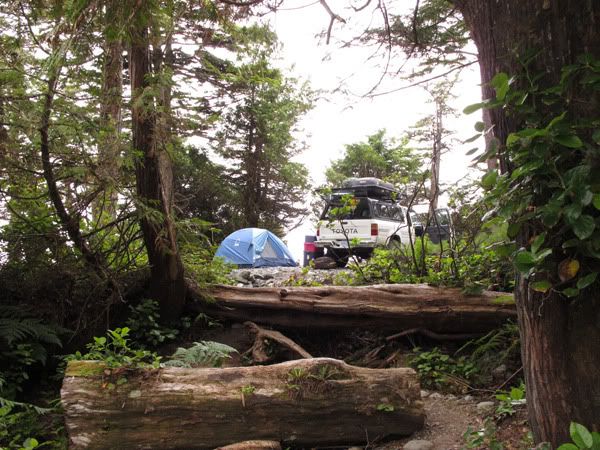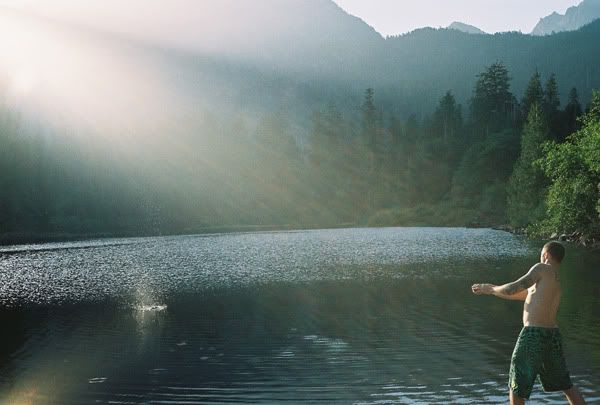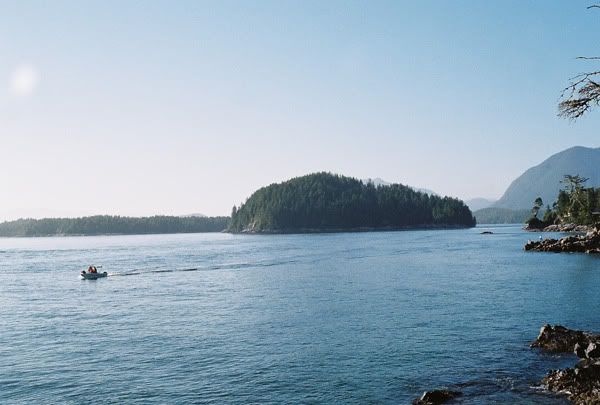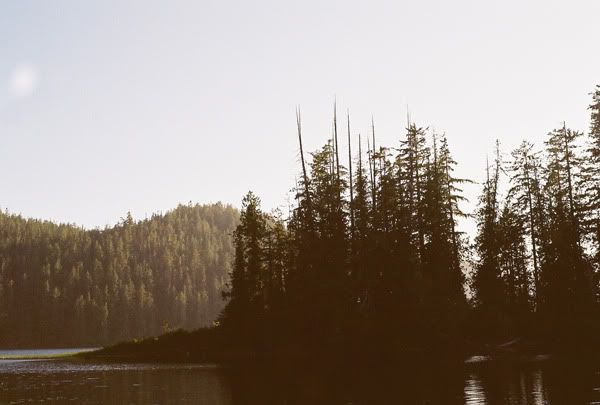 The water was ice cold but so refreshing for a swim and the water colour was so incredible and between the snow capped mountains, the near freezing water, its colour and the heat of the sun it was one of the most incredible places I have ever been.


This fog covered everything till about 10am every morning.