I heard 2 days before the show that Agnostic Front were playing in New York and only being a few hours away I figured I could not miss it seeing as they were pretty much the first hardcore band ever!! And they were playing in their home town. When I got there I was pretty much the youngest person there, there were the biggest guys ever walking around in DMS thugcore member for life shirts and just so many guys there staunching so hard. I felt a little intimidated at first but everyone was super nice and talkative as well. There were about 50 guys packed into a room 15ft by 7ft.
It was the realest show I have ever been to. There were no fights, no one was there to start shit, everyone was there because they genuinely loved hardcore! After the last song Roger Miret ( the lead singer) said "thanks for keeping it real and not fighting, it always makes it so much better!"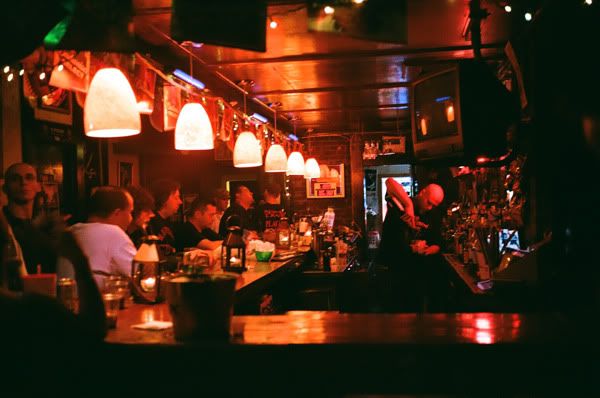 The Bar.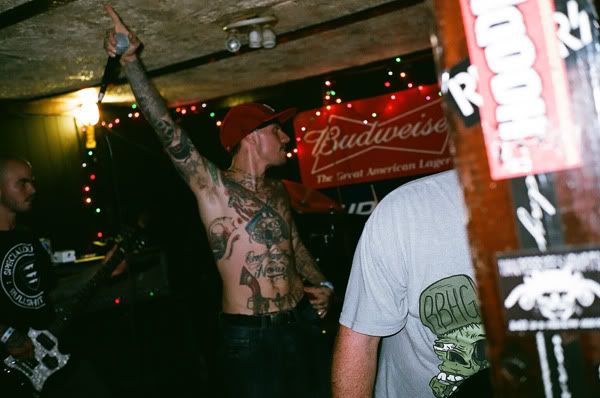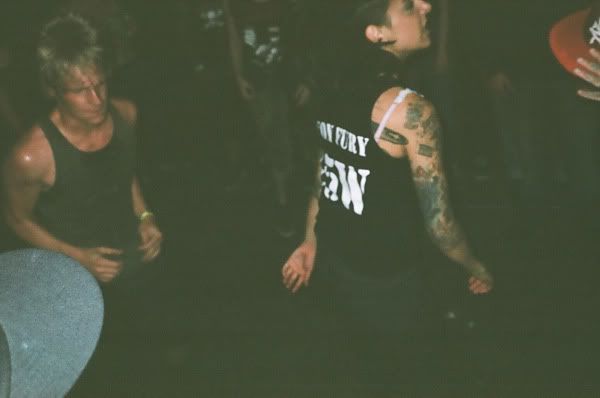 One of the first bands.


Agnostic Front!!!!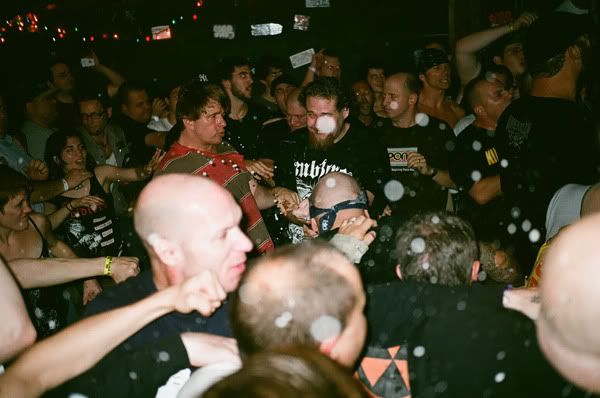 I love this photo, its pretty much exactly how the whole show was, everyone having fun and alot of old guys. I saw two guys there that had legit grey hair and were older than my Dad just standing in the crowd just behind the girls.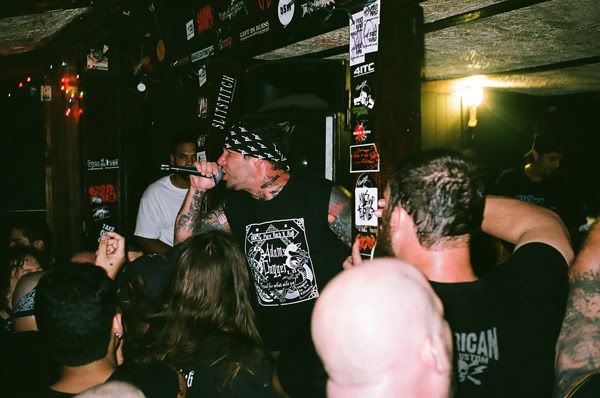 Roger Miret.


Vinnie Stigma!


These guys staunched me for taking this photo. They chilled out when I told them I was an Aussie, but I was still hell scared haha. They proceeded to tell me I can not just take photos of people with out talking to them or I will get stabbed.